The School Board of Gadsden County
REGINALD C. JAMES
SUPERINTENDENT OF SCHOOLS
"Building A Brighter Future" 35 MARTIN LUTHER KING, JR. BLVD.
QUINCY, FLORIDA 32351
TEL: (850) 627-9651 FAX: (850) 627-2760
November 19, 2014
We are thankful!
As we take a short break from school for Thanksgiving, we want to express our gratitude for everyone who makes it possible for as many students as possible to come to school every day, on time, ready to learn. As you may be aware, the Gadsden County School District's Multi-tiered System of Supports (MTSS) team has set an achievable Attendance Goal for 2014-2015. As stated in the Student Code of Conduct, the district's Attendance Goal is: "Each student attends school at least 95% of the time as based on average daily attendance. Each child can miss no more than: 2 days per nine week grading period, 4 days per semester and 8 total days per school year".
We want to take this time to thank all stakeholders for your continued persistence in improving school attendance throughout our school district. We thank:
· Our students and families for making daily attendance a priority since they know the habit of attendance will help them do well in the classroom and eventually in a job.
· Our wonderful teachers who pour their energy into making each classroom an exciting place for exploration and knowledge so children do not want to miss out on learning.
· Our support staff and community volunteers who provide the extra hands and attention our children need.
We appreciate each one of you so much. We look forward to seeing you after the Thanksgiving holiday. We also hope you will keep in mind that school is closed November 26 - 28, 2014, and reopens Monday morning, December 1, 2014.
We especially appreciate everyone's efforts to avoid taking extra time off during the Thanksgiving holiday. Just a few missed days here and there, even if they're excused absences, can add up to too much lost learning time and leave your child behind in school. This is as true in kindergarten as it is in high school.
With sincere thanks,
Reginald C. James, Superintendent
Rosalyn W. Smith, Deputy Superintendent
Sharon B. Thomas, MTSS Team Leader
AUDREY D. LEWIS

STEVE SCOTT

ISAAC SIMMONS, JR.

CHARLIE D. FROST

ROGER P. MILTON

DISTRICT NO. 1

DISTRICT NO. 2

DISTRICT NO. 3

DISTRICT NO. 4

DISTRICT NO. 5

HAVANA, FL 32333

MIDWAY, FL 32343

QUINCY, FL 32351

GREENSBORO, FL 32330

CHATTAHOOCHEE, FL 32324

GRETNA, FL 32332

QUINCY, FL 32351

QUINCY, FL 32351
BOARD MEETS FOURTH TUESDAY OF EACH MONTH
EQUAL OPPORTUNITY EMPLOYER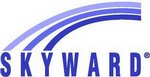 Gadsden Magnet School parents will shortly gain access to the Skyward Parent Portal. Before you can use the Skyward Family Access, parents must have an active email address along with a Skyward username and password. An information card will be sent to the school Only to parents who have filled out the NEW Skyward Parent Portal Form. If you have not completed the new form, parents are requested to do so. All forms are to be returned to the front office. Once the school receive the correct form, an information card will be sent to the school. Parents will have to come to the office and verify your informataion with a driver license.